Turrets Create a Unique Roofing Problem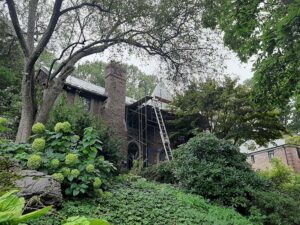 As you can imagine, turrets create a unique roofing challenge because of the shape. Here's what we did to repair a turret in Brookline, MA.
Problem: the roof was leaking around the turret. Someone had previously tried to repair it. However, it was not done properly and was leaking again. The whole gutter system around the turret should have been taken apart and replaced.
The first thing we did was to remove the necessary slate around the turret, along with all of the deteriorated material. Then we installed the brand new copper gutter and flashing around the back of the turret. Because of the round shape, the parts had to be custom made and segmented. This involved lots of soldering, and obviously took more time than the average roof repair job. Finally, we replaced the slate that was removed.
Another J.L. Goode Roofing job complete, and another happy customer! If you know someone whose house has turrets and they are having roofing issues, please let them know about us.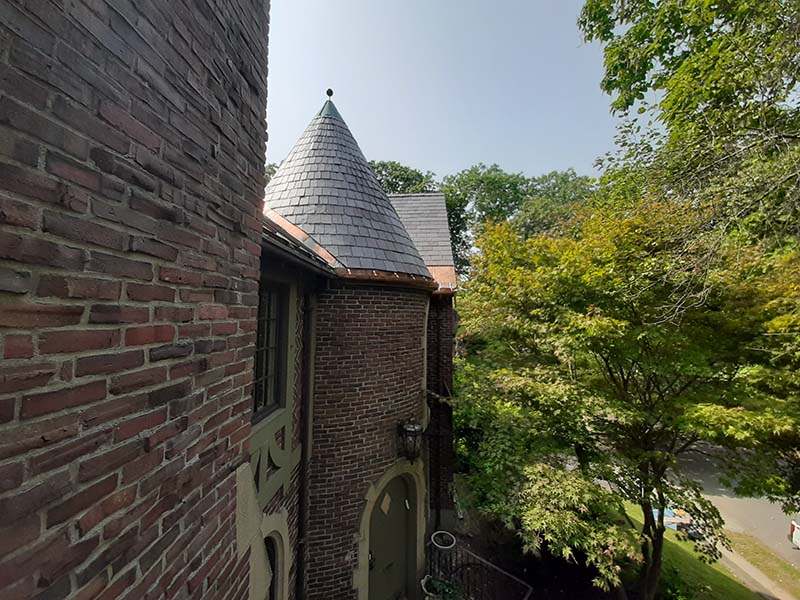 Take a look at other roofing jobs we have done using copper in Brookline and other towns.