Copper, Asphalt, and Slate Roofing in Braintree Massachusetts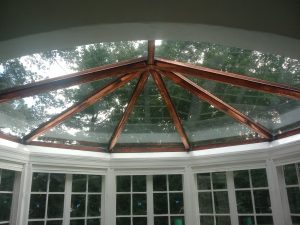 Residential, Commercial, Condominiums, Apartment roofing.
Quality Roofing Services in Braintree, Massachusetts
Are you in need of professional roofing services in Braintree, Massachusetts? Look no further than Joe Goode Roofing! We are a trusted and reliable roofing company dedicated to providing top-notch solutions for all your roofing needs.
About Us
At Joe Goode Roofing, we have been serving the Braintree community for over 20 years with exceptional roofing services. We take pride in our craftsmanship and attention to detail, ensuring that every roof we work on is of the highest quality and built to withstand the harsh New England weather.
Our Services
We offer a comprehensive range of roofing services to cater to both residential and commercial clients in Braintree. Whether you need a new roof installation, roof repair, or routine maintenance, our team of experienced and skilled roofers is ready to assist you. We work with various roofing materials, including asphalt shingles, metal roofing, slate, and more, ensuring that we can meet the unique needs and preferences of each customer.
Why Choose Joe Goode Roofing?
Expertise: Our team consists of highly trained and certified roofers who have extensive experience in the industry. We stay updated with the latest techniques and best practices to deliver outstanding results.
Quality Materials: We use only the finest quality roofing materials from reputable manufacturers. This ensures durability, longevity, and a beautiful finish for your roof.
Customer Satisfaction: Customer satisfaction is our top priority. We strive to exceed your expectations by providing exceptional customer service, clear communication, and delivering projects on time and within budget.
Licensed and Insured: Joe Goode Roofing is a fully licensed and insured company, giving you peace of mind knowing that you are working with a professional and trustworthy team.
Contact Us Today
When it comes to reliable and top-quality roofing services in Braintree, Massachusetts, Joe Goode Roofing is the name you can trust. Contact us today for a free consultation and estimate. Let us take care of your roofing needs and protect your home or business with a sturdy and beautiful roof.
Owner Managed & Operated
We strive for excellence and are committed to keeping each and every customer satisfied during and after our services have been performed. Our reputation is based on the exceptional quality of our work and our highly skilled professional personnel.
We are happy to consult with you for any roofing and building needs you may have. Please call 781-963-ROOF (7663) at your convenience to schedule an appointment.
Emergency Service Available, call 781-963-ROOF (7663)
Fully Bonded, Insured & Workman's Comp Insurance
MA Construction Supervisor's License 82179
Home Improvement Contractor's License 125067